CELEBRATE WITH US
At Divino, the quintessential Yarra Valley view is often all it takes for people to book in for their special occasion. We have hosted beautiful weddings and romantic anniversaries, along with countless joyful birthdays for all ages. When you celebrate special occasions with family and friends, you create new memories to cherish forever; so why not host them in an unforgettable location? Divino suits people who like to indulge in great food and wine to match and  it is one of the best wedding venues in the Yarra Valley. Come in for a wine tasting and stay for lunch, soak in the atmosphere and the unforgettable view from our glasshouse restaurant. Functions at Divino can range from an intimate dinner to a lively canape function or a more formal four course dinner. Tell us about your dream function and we will match the food and wine.
T

he
Glass Room
✻
Our contemporary glasshouse restaurant is the heart of our Dixons Creek site, with glass walled spaces boasting expansive views to the vineyards and beyond. Our Glass Room can comfortably hold any size group up to 90 guests for a seated function, and larger numbers for canape style events.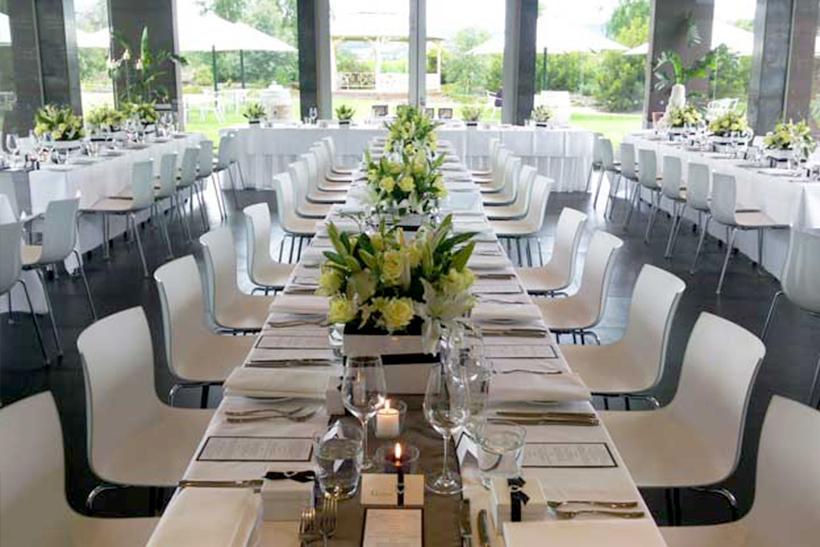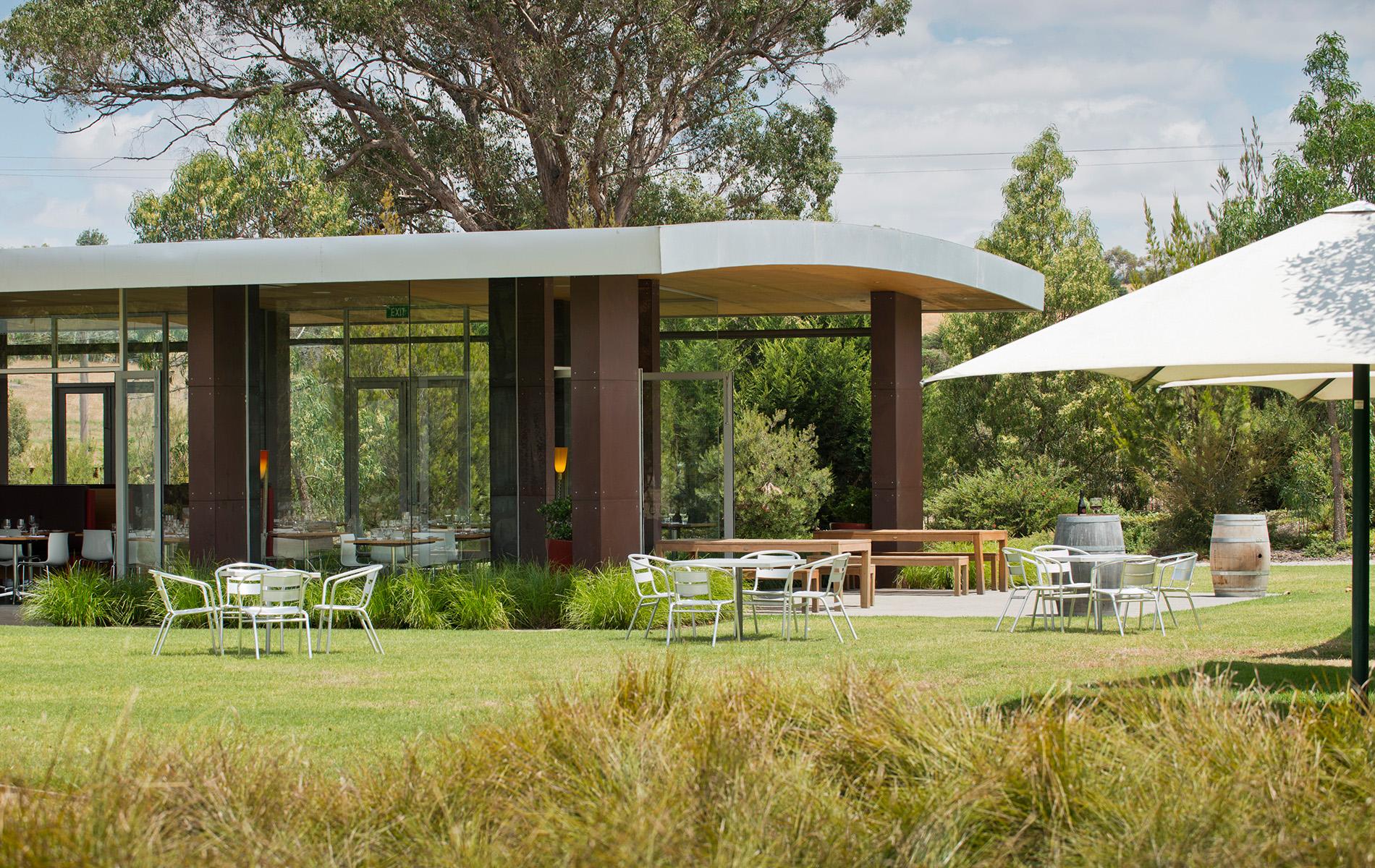 T

he
Garden
✻
Our Garden area is a lovely place to dine during the warmer months. Enjoy the fresh outdoor air, beautiful sunset over Yarra Valley and dinner under the stars.
T

he
Gazebo
✻
Overlooking the vineyard, our painted wooden gazebo is the perfect place for wedding ceremonies as well as musical performances.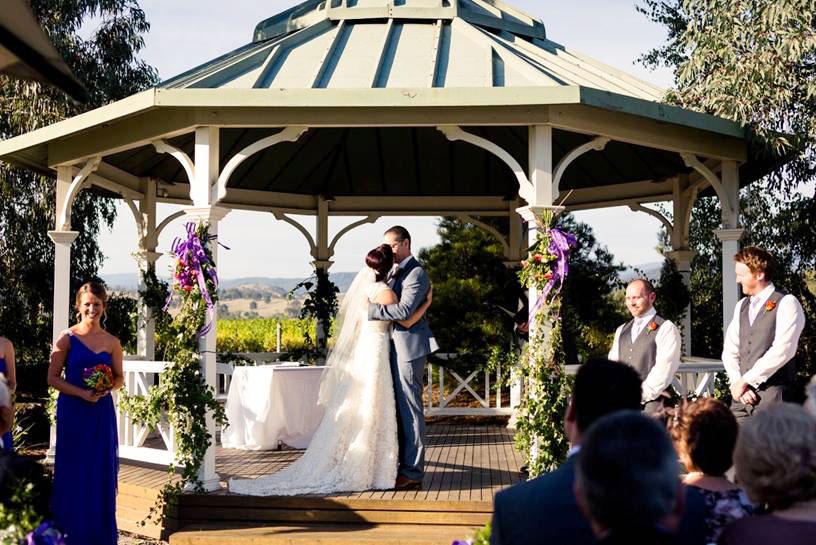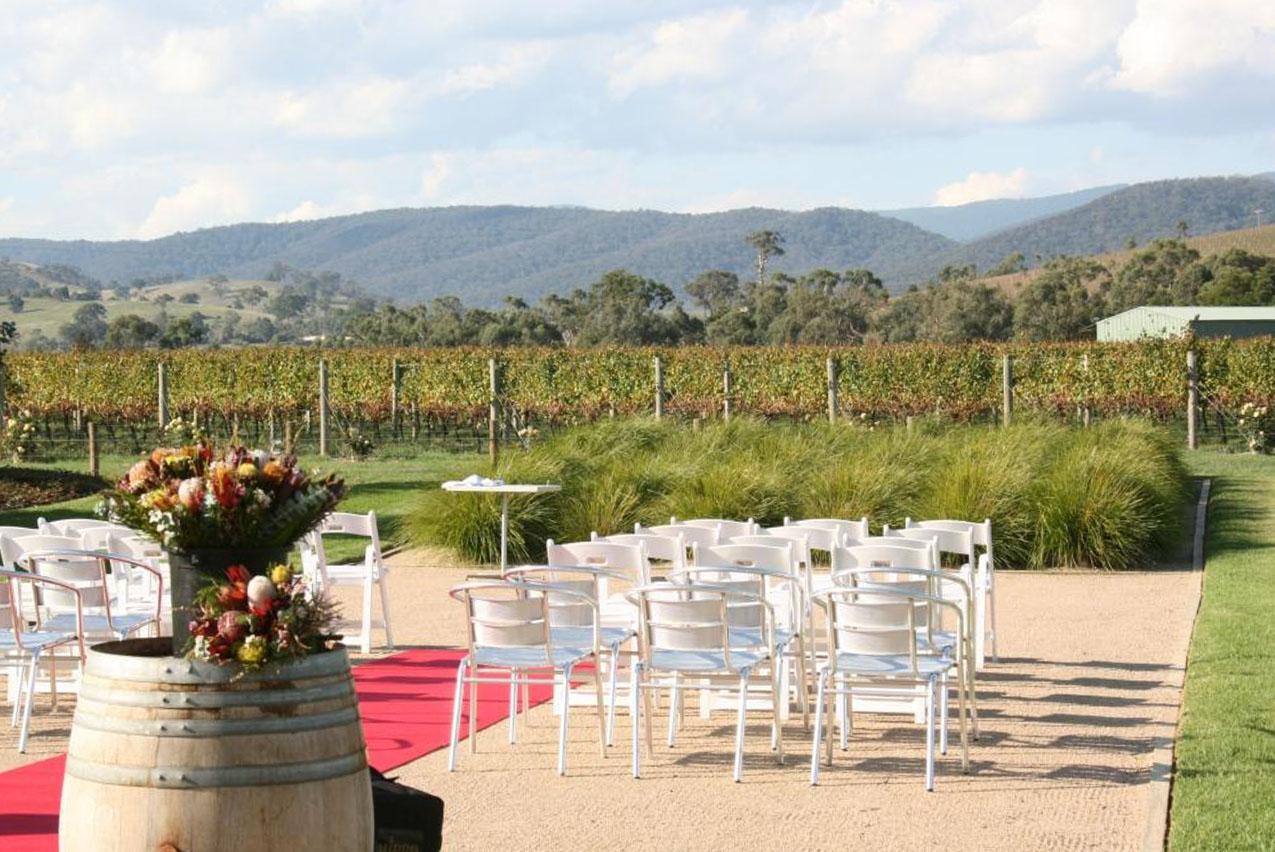 B

occe Ball
Court
✻
Our Bocce Ball Court has the best view of the sunset and the wide open landscape of our vineyards.
 Banner image by © Shad Watson Photography